Event Navigation
WILDERNESS YOGA RETREAT
24 March, 2022 @ 7:30 am

-

1 April, 2022 @ 2:00 pm
This not your typical yoga retreat – this is one for the adventurous souls.
Those who are looking to recharge & meet a network of interesting African locals who will give us a glimpse of their world of African ways of knowing and wild, open spaces.
Make space for adventure and new inspiration through immersing in a yogic lifestyle closer to nature. Explore a slice of South African wilderness, not as a tourist but as our guest & friend, nourish your body with delicious local & vegetarian food while learning about conscious & communal eating, surrounded and inspired by like minded people in beautiful spaces.
Cederberg Wilderness area is one of truly remote and wild places on this planet.
We begin on an organic farm in the mountains two hours north of Cape Town, where our friends and hosts Rosie and Luke have been building a new home and a slower, outdoor life. We'll spend two days on their rustic farm and in nature – connecting to soul, space and each other. A local resident and chef will nourish our bodies with delicious vegetarian meals, drawing inspiration from the surrounding landscape. Yoga will be held outdoors in the cool shade of an indigenous Yellow Wood forest, where leopard tracks and the sound of African birds will help settle us into our yogic practice on the mat. Evenings will be spent around the fire sharing and relaxing. Accommodation is in twin shared tents only.
Rested and ready, we'll head further north into the Cederberg wilderness area, a rocky mountain sanctuary where silence and weathered rock dissolve into moonlit landscapes covered in a thick blanket of stars. Here you will be guided & challenged to sleep under the stars  to wake up at dawn for a sunrise meditation. 
Our final retreat space for this adventure of a lifetime is four full days at the beautiful Cederkloof Botanical Retreat, nestled amongst indigenous fynbos, where one can immerse in tranquil nature for deep rest & relaxation. This  gentle space lends itself to our daily yoga practice, group workshops and the slow pace & silence needed for reflection. You will sleep in a private single or double cottages with en-suites or luxury bell tents . Each cottage offers  a terrace for sundowners, stargazing from your spring water jacuzzi or simply enjoying the views over the valley – all the while kept company by the abundant bird life and other visitors from the surrounding indigenous fynbos mountains.
Fitness Level
you should have a regular yoga practice, or a desire to deepen your practice + a good level of fitness to be able to comfortably hike 4 ½ hour in mountainous terrain, carrying what you need to be self-sufficient for a night under the stars.
An opportunity to unwind and explore on foot, while opening a space for listening more deeply to different parts of ourselves through unobstructed time in nature. These untamed spaces also carry a rich cultural history to some of the earliest traces of human history and culture, a space of home-coming for our most distant ancestory.
Retreat Package
+ all local transport during the retreat
+ all vegetarian meals prepared by our local chef
+ 2 nights tented accommodation at Piket-bo-berg Mountain Farm
+ 1 night in at Wolfberg mountain (tent or sleeping under stars)
+ 5 nights at Cederkloof Retreat in private/shared cottages
+ guided hiking in the Wolfberg Cracks
+ daily yoga sessions [Yin, Forrest Yoga inspired Vinyasa, Meditation, Pranayama, Yoga Nidra]
+ workshops on spiritual ecology
Jenne Mustermann the founder of OH OH OM Yoga – 700hrs Yoga Alliance certified Yogateacher & Yoga Bodyworker, sometimes also a fashion designer. A lover of nature & food, Jenne is passionate about ethical lifestyles and the human body & believes that if we treat our bodies right through movement and healthy eating, we can create a space for self-healing & conscious, connected living. Her unique teaching style is influenced by her travels, her international training & her fascination about how our bodies work. 
Luke Metelerkamp is a researcher at the Environmental Learning and Research Center at Rhodes University, and an associate at the Center For Complex Systems In Transition at Stellenbosch University. Luke's current work lies at the intersect between youth, skills development & food system reform. Luke is an avid surfer, mountain wanderer, & an occasional trail runner and downhill mountain biker.
Rosie Downey is an educator with a passion for nature, gender issues, development & transformative education. Previously she has led international adventure-based, immersive-learning courses in India & Nepal as part of Stellenbosch University ́s Master in Sustainable Development, & is the curator of TEDxCapeTownWomen. Behind her work is a deep belief that the current global social and ecological crisis is inextricably linked to a human-nature disconnect, which can only be unravelled through going deeper in our personal self-shaping work.
Costs:
early bird discount of 100€ is available for the first 4 registrations with full payment before 10. december.
regular price xxxx€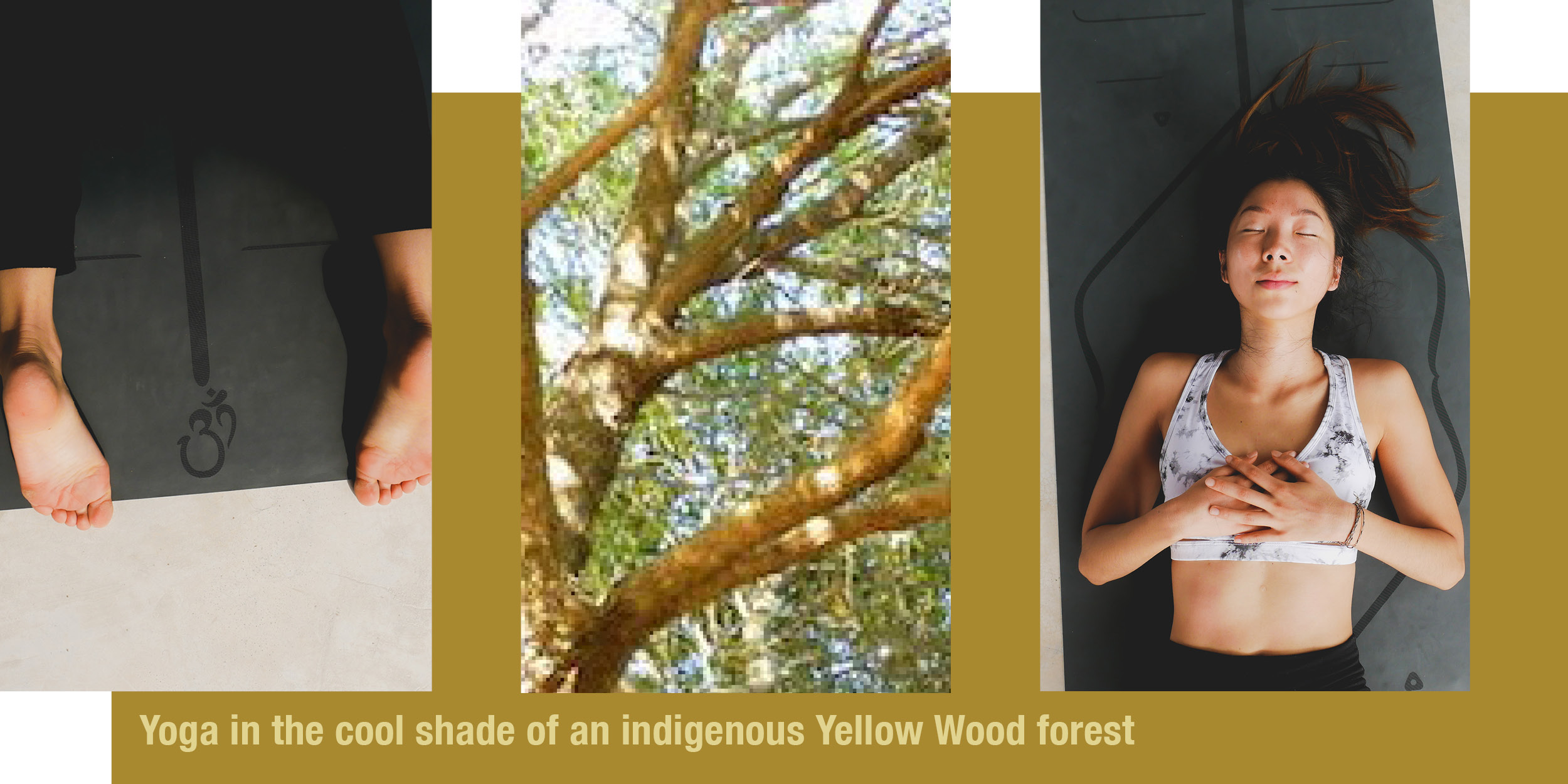 Not included
+ airfares [approx. 490€ status sep.]

+ airport transfers

+ insurance

+ pre & post accommodation in Cape Town
If you are interested and you want more detailed informations and recommended flights get in touch with us
namaste@ohohom.com – we can´t wait to share some more details with you